Our Factory
The forerunner's automation produces an equipments,
The flowing water line excellent creation,
To the utmosttop-grade quality,
The expert of the technique participates
production directly,
promise the stability and credibility of the
product absolutely safe.
---
Contact Us
Add:Add:19th Caosean Road, Xihuatou, Cixi City, Zhejiang 315302, China.
Zip Code:

315300


Tel:

86-574-66384110


Fax:

86-574-63821863
Email
:
sales@panye.com
Factories Show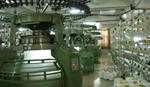 To expand the market share of both of our two sides, according with our present condition and direction of development in future, we now seek more partners of famous brand owners in jeans industry. We want to cooperate with more partners who own famous......
Our Link Reciprocal link page
Upload a link to us and we will link back to you ( Industrial or Educational Related Site only please)
» Click here