---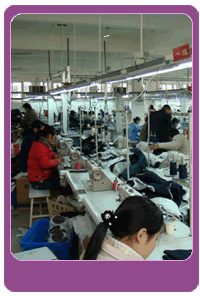 About Us

Cixi Hu Shan Jianxin Knitters, founded in 1999, is located in China knitwear city - Ningbo Cixi, close to Hangzhou Bay Bridge, water and land transportation is very convenient. Factory after more than ten years of development and growth, it is already have 2000 square meters factory, employees 100 people. Company investment to introduce Japan, Europe and the United States advanced equipment, tens of thousands of qualified products have been processed to the market. .
Depending on the credibility of the company and product quality as the lifeblood of enterprises, product quality long-term cooperation authorized dealers and customers. Always take the "quality-oriented, integrity management" concept, Nu
Ability for customers to create higher value.
The company has registered the brand - "YISHILI", its brand name clothing in the domestic market by consumers. "Iraqi Poetry li" brand clothing sold in domestic and foreign markets
And in China, other countries were also optimistic about the market. With the continuous expansion of scale of operation, and sincerely hope to cooperate with you to develop a broader market. To undertake long-term export orders and OEM business , Warm welcome to contact us....

---
Contact Us
Add:Add:19th Caosean Road, Xihuatou, Cixi City, Zhejiang 315302, China.
Zip Code:

315300


Tel:

86-574-66384110


Fax:

86-574-63821863
Email
:
sales@panye.com
Factories Show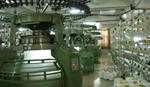 To expand the market share of both of our two sides, according with our present condition and direction of development in future, we now seek more partners of famous brand owners in jeans industry. We want to cooperate with more partners who own famous......
Our Link Reciprocal link page
Upload a link to us and we will link back to you ( Industrial or Educational Related Site only please)
» Click here